Cultural Convention: IASAS Drama and Tech, Forensics and Debate, Dance and Music
The Interscholastic Association of Southeast Asian Schools (IASAS) performing arts and speech events returned from March 1 to 5. Dance, Drama and Tech delegates traveled to International School of Kuala Lumpur (ISKL), Music delegates to Jakarta Intercultural School (JIS) and Forensics and Debate delegates to Singapore American School (SAS).
"It feels incredible to meet the different delegates. The experience really hits different when you're sitting or standing in a theater." Ivan W. ('23), an IASAS drama delegate, said.
"It was so emotional to share the powerful stories of Ukranians with such a diverse audience and I am
glad that we made a strong impact." Chloe H. ('24), an IASAS drama delegate, said.
"I loved getting to meet all the amazing tech delegates from the other IASAS schools! Everyone's tech work and dedication was inspiring." Cailey J. ('23), an IASAS tech delegate, said.
"The experience included lots of blood, sweat and tears but also was an extremely valuable opportunity to the bonding of the speech and debate team. We healed TAS-SAS diplomatic relations and now we're best friends." Emma K. ('23), an IASAS forensics and debate delegate, said
"I'm really proud of my team for adapting to the new stage so quickly and performing well despite all the changes we had to make. The feedback we received during our post performance analysis was helpful and encouraging." Annie H. ('23), an IASAS dance delegate, said.
"It has been such an honor to meet so many talented musicians from across the IASAS schools! It was so fun to see our mass choir repertoire come together in the final concert." Stephanie L. ('23), an IASAS vocal delegate, said.
"Music is hard, but at least I have good friends who tough it out with me. I really liked meeting new people and learning about their musical endeavors." Charis C. ('23), an IASAS music delegate, said.
"[Cultural Convention] is one of the best experiences ever and I'm so grateful to have created such amazing friendships in such a short timespan." Karina W. ('24), an IASAS music delegate, said.
"I felt really fortunate to have met the people I met online last year in-person!" Liz T. ('24), an IASAS music delegate, said.
Leave a Comment
About the Contributors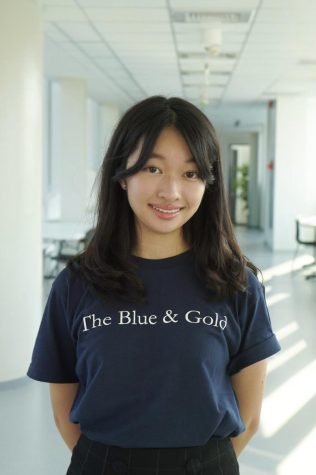 Amber W. ('23), Co-Editor-in-Chief
Amber is the co-editor-in-chief of The Blue & Gold. She has lived in Taiwan her entire life and has been at TAS since first grade. When she is not...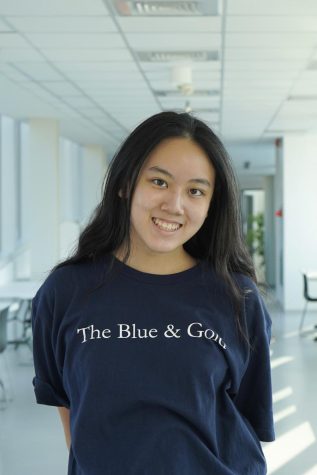 Ariel L. ('23), Print Managing Editor
Ariel is the Blue & Gold's Managing Editor of Print. She has lived in Taiwan for most of her life and spends her free time reading, sewing and watching...