'Ant-Man and the Wasp: Quantumania': another failed Marvel project
The long anticipated "Ant-Man and the Wasp: Quantumania" was released in theaters on Feb. 17. The film, which was directed by Peyton Reed, stars Paul Rudd and Evangeline Lilly as the eponymous main protagonists Ant-Man/Scott Lang and Wasp/Hope van Dyne respectively. The movie also includes Jonathan Majors as Kang the Conqueror, Kathryn Newton as Scott's daughter Cassie, Michelle Pfeiffer as Hope's mother Janet van Dyne and Michael Douglas as Hope's father Hank Pym. 
The third installment of the Marvel Cinematic Universe (MCU) Ant-Man series centers around Scott, Hope and their family attempting to escape the Quantum Realm, a dimension that can be entered when a person's body is reduced to the size of an atom, which Scott's daughter Cassie accidentally accessed by opening a portal. The film introduces the new supervillain Kang the Conqueror, who is engrossed in navigating both space and time to aid him on his quest to take over the world.
The only performance that really stands out was Jonathan Majors' performance, as he encapsulates the chilling and terrifying persona of Kang. Rather than further developing an interesting storyline that mainly features the main protagonists, their relationships and personal growth, the film only serves to set up Kang's future involvement in future MCU projects as the next supervillain. 
The computer-generated imagery (CGI) of the Quantum Realm is lackluster, as the artists fail to interconnect and weave the characters and the CGI settings together, making the cinematic experience extremely disappointing. Many of the details are incomplete, including the incorporation of the characters into the setting, and the Quantum Realm seems out of place instead of a mysterious dimension that the audience wants to further explore. 
Overall, "Ant-Man" is a forgettable addition to the MCU that fails to leave a lasting impression, except Kang's introduction as the villain in the upcoming "Avengers: The Kang Dynasty" film. While it has some entertaining moments, the underdeveloped characters and lackluster action sequences outweigh the positive aspects of the film. 
Leave a Comment
About the Contributor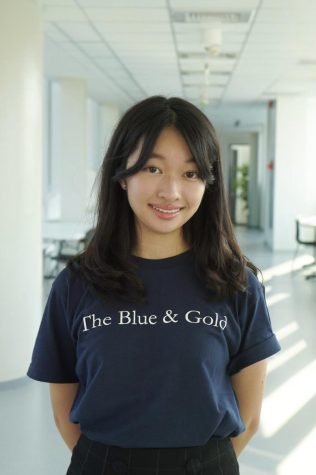 Amber W. ('23), Co-Editor-in-Chief
Amber is the co-editor-in-chief of The Blue & Gold. She has lived in Taiwan her entire life and has been at TAS since first grade. When she is not...