The global impact of a lonely death in Laramie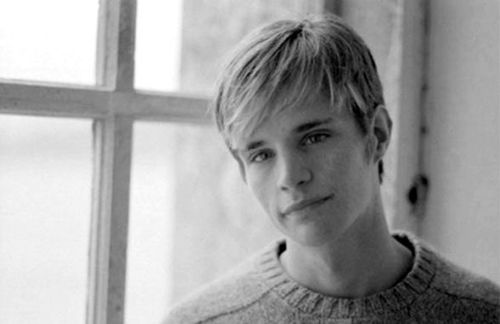 "He was a typical teenager, concerned with the typical things – fitting in, what classes he went to, and what college to go to."
Matthew Shepard was just another American teen abroad, excited to be living in Europe, learning French and German.
Mr Badgley, who was head of the art department at The American School in Switzerland (TASIS) in the 1990s, had a close relationship with Matt.
Coincidentally, Dr Hartzell also taught at TASIS which is located in Lugano, in the south of Switzerland, near the Italian border.
This was the school where Matt spent his high school years before heading off to college at the University of Wyoming. Matt was a standout kind of guy; he had a great sense of humor and always knew how to make people laugh. He loved to perform and appeared in a number of school productions.
In 1998, Matt became famous on a nationwide stage, but for all the wrong reasons.
One night in a small town in Laramie, Matt came out of a meeting for the preparation of Gay Awareness Week at the University of Wyoming. Matt went to the Fireside Lounge Bar, where he met two young men. Aaron McKinney and Russell Henderson were at the end of a drug binge and were looking for easy money.
Matthew was driven to a remote piece of land east of Laramie, where the two men tied Matt to a split-rail fence and savagely beat him with the butt of a pistol.
Matt was tortured and robbed of his possessions, and left to die. A cyclist discovered Matt 18 hours later. Matthew was then rushed to the nearest hospital where doctors found lacerations all over his body and a fractured skull. The instability of his condition was so severe that doctors were unable to operate on him, leaving him on life-support.
So what were McKinney and Henderson's motives? The prosecutor in the case argued the two men's ultimate motive was Matt's homosexuality.
Matthew Shepard was pronounced dead on October 12, 1998; twenty one days before his 22nd birthday. Matt's death sparked outrage across America and led to the passage of The Matthew Shepard Act, signed into law by president Obama in 2009. This law expanded the definition of hate crimes to include sexual orientation.
Five days after Matthew's death, members of the Westboro Baptist church invaded Matthew's funeral by holding up "God Hates Fags", "No Tears For Queers", and "Fag Matt in Hell" signs up during the procession.
Matt's murder and the events following his death were a shock to both Mr Badgley and Dr Hartzell. Mr Badgley said that it was something you "simply can't put words to."
They remember him as the friendly resident advisor who mentored younger students during study hall. He was the kid who starred in a number of school drama productions, and the guy you greeted every day around school in the dining halls or on the sport fields.
Matthew's story will be retold in the brand new Black Box theater which opens this fall. The play, called The Laramie Project, is also the school-wide summer reading.
Dr Hartzell introduced The Laramie Project because at TAS, "we don't shy away from conversations about [bullying], or conversations about homosexuality for that matter."
Matthew Shepard's mother, Judy Shepard, will visit TAS next year to talk to the student body about her son's murder and the Matthew Shepard Foundation. The foundation's main goal is to encourage support and to advocate equality for lesbian, gay, bisexual, and transgender Americans.
-Vivian L.
Leave a Comment