"Fight Racism": masks that inspire change
Ever since the beginning of the school year, the words "Fight Racism" have been printed in bold letters on masks, and have been seen circulating around campus.
These masks were made by Devan C. ('21) and Ethan H. ('21), the leaders of an organization called "HoopHero."
"HoopHero" is an outside school fundraiser that has done a variety of projects relating to current world problems. Their aim is to "help forgotten children in forgotten places with forgotten issues."
Some of their projects include organizing a service trip to Myanmar to help children with acquired immunodeficiency syndrome, and selling HoopHero merchandise to donate to doctors on the COVID-19 frontline.
Their most recent project, creating masks to support the Black Lives Matter movement, was inspired by the tragedy of George Floyd. "I'm trying to do my part as an Asian American by speaking out against the injustices," Devan said. He had seen first hand the riots and protests that had broken out in the United States over the summer, which motivated him to initiate change.
These masks were designed by hand and sent to a manufacturing company in China. 200 masks were produced and are being distributed for free.
By creating these masks, Devan and Ethan hope to provoke change within our school community. "Seeing these masks around school, they act as a reminder for everyone on what's going on in the world," Ethan said.
Leave a Comment
About the Contributor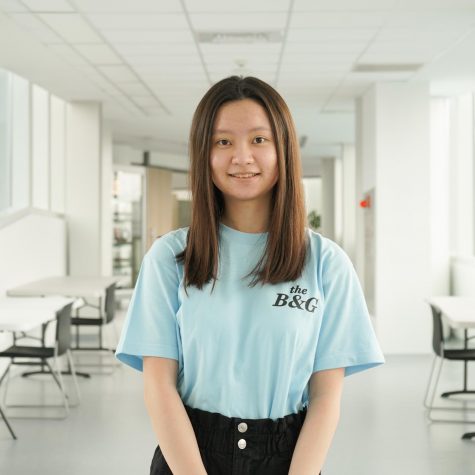 Sharon L. ('22), Managing Editor + News/Sports Section Editor
Sharon is a senior at Taipei American School and the Managing Editor and News/Sports Section Editor for The Blue & Gold. She enjoys reading fantasy...